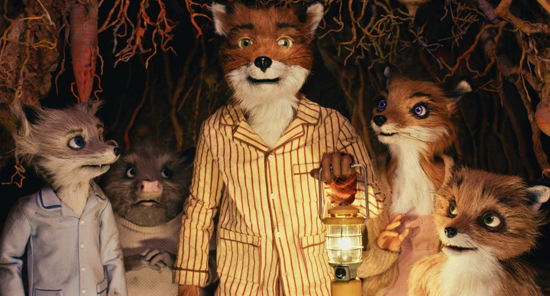 OPENING SOON! Watch the TRAILER!
This trailer includes a "behind the scenes" look at the production.
The Fantastic Mr. Fox
is a fantastic creature, but his food foraging forays tangle him up with some of the the "meanest, ugliest, nastiest" farmers, and that's the root of Mr. Fox's trials. And what makes it a tangibly tantalizing tidbit is that it's stop-motion puppetry!
The Fantastic Mr. Fox is directed by
Wes Anderson
(Rushmore, Royal Tennenbaums, Aquatic Life) and was looking to sign on
Henry Selick
(Coraline, James and the Giant Peach, Nightmare Before Christmas) as a co-director. But, Selick was pulled away when his own project' Coraline" was given the green light by the studios. Anderson tapped
Mark Gustafson
, another Oregon / Will Vinton Studio stop-motion director to join him instead.