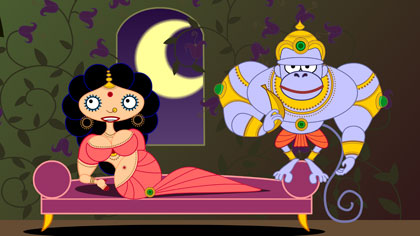 The first ever

film festival
It's women ... It's animation ... It's Womanimation!
What is Womanimation? As the name implies, it's a festival showcasing animated films, both short and feature-length, created by women from the US and Europe.
The festival takes place in conjunction with the second international SWAN Day (Support Women Artists Now), an event designed to highlight the contributions of women artists, as March is Women's History Month.
Some films explore women's issues such as menopause and spousal abuse; others deal with broader themes such as environmental degradation and career burnout.
Satire, drama, documentary, experimental - in styles from traditional 2-d to stop-motion to computer animation - the festival features something for every taste.
To see a list of films, click here.
Tentative Schedule (check theater website for details)
1:00 pm: Sita Sings the Blues (w/Andaluz)
3:00 pm: Shorts program
4:30 pm: Q&A/mingle
6:00 pm: Sita Sings the Blues (w/Andaluz)
8:00 pm: Shorts program
9:30 pm: Q&A/mingle; reception w/music by DJ Madame B